KS1, KS2, SEND Art and Design, Drama, Literacy, History...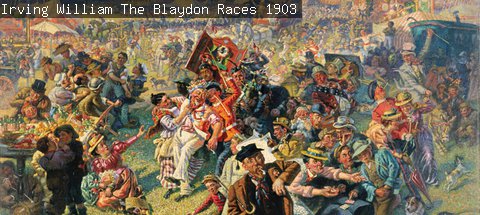 Charge: £90
Workshop Duration: 1hr 30 mins
Explore characters and local history through the Shipley's painting of the Blaydon Races by William Irving. Learners take part in a guided discussion exploring what they see in the painting. Themes include leisure, industry and class. They will get hands on as art detectives examining Victorian artifacts. Finally, learners dress up as characters from the painting, a great opportunity for a class photo!

We have a wonderful resource to download to support this topic back in school. You can find this on our resources page.
Why not stay the whole day and explore the rest of the gallery self-led?