A tea party for the Shipley's craft & community groups to celebrate the centenary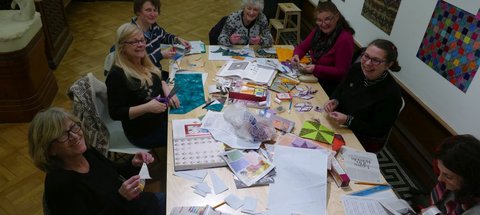 The Shipley's craft, school and community groups are invited to a tea party at the Shipley to celebrate our 100th Birthday.
We work with a wide variety of community groups, schools and organisations across the borough of Gateshead and our Community Centenary Tea Party is our opportunity to thank you all for your past, present and future support.

With a light afternoon tea from the Nest cafe and community rooms and a spectacular birthday cake in the shape of the Shipley Art Gallery, guests are invited to come along for the afternoon and meet the other wonderful groups who meet at the Shipley Art Gallery on a regular basis. Plus, enjoy music and craft activities in the Creator Space gallery.