Creative Age
Friendly and creative sessions for older people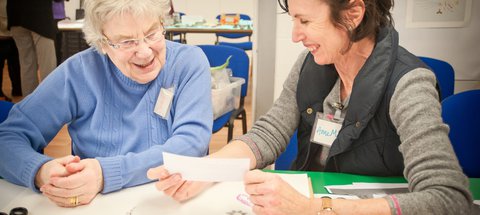 Time
10.30am - 12pm
Price
Free, no booking required
Creative Age sessions are inclusive, friendly and focus on people's imagination and ideas. They are about what the individual can do now, in a particular moment.
These sessions are suitable for older people with dementia, long-term health conditions and their carers.
Creative Age at the Shipley is delivered in collaboration with Equal Arts.

Creative Age

Equal Arts