Our unique pop-up play space for babies 0-18 months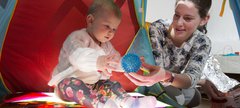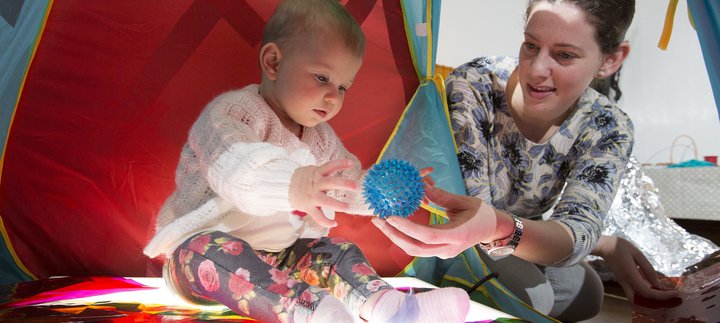 Time
10.30-12pm (drop in)
Price
£5 per baby per session (accompanying adults free.)
Booking
Book 14 February here
Book 24 April here
Book 8 May here
Book 12 June here
Book 10 July here
Book in advance to guarantee your place.

In the event that the event is not fully booked in advance, remaining tickets will be available on the door.
CREATIVE BABY! SENSORY PLAY

The age range has been extended to include babies up to 18 months.
Once a month, the gallery is transformed into an imaginative sensory play space. Explore dens, lights, mirrors, music and interesting objects, and relax amongst the exhibitions. The play space is different every time, so there are always new things to discover.
The play space has been designed to appeal to babies from newborn to 18 months, and caters for all stages of development.
Set in our main exhibition space, this is a great way to introduce your baby to the magic of art galleries, and relax and socialise amongst the exhibitions.
There is no need to arrive for a set time and you can bring as many adults as you like, at no extra cost.