Dry Run 2022
This is a historic exhibition. It is no longer available to visit and this page is only retained as a record of the previous event. For current and future exhibitions, visit our
What's On
page.
Student exhibition: University of Sunderland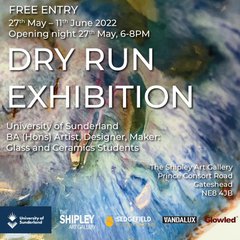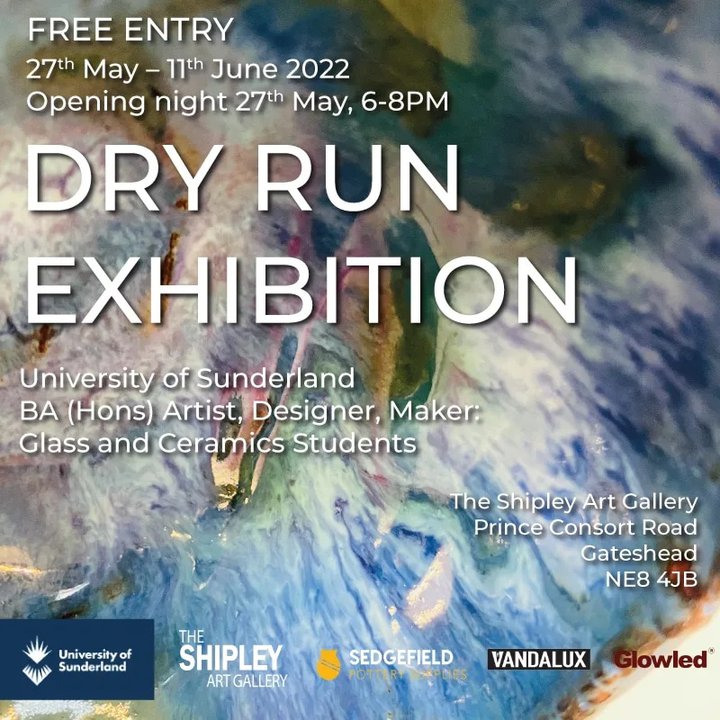 Until 11 June 2022 (historic exhibition)
The University of Sunderland's stage 2 BA (Hons) students studying on the Artist Designer Maker: Glass and Ceramics course showcase their work in the annual exhibition of Dry Run.
Over the course of its 23 years, talented UK and international artists, designers and makers have created a series of dynamic, expressive and influential pieces. The vast range of skills, techniques and processes show the determination, dedication and drive of each student.
From colourful blown glass to expressive fired pots, the sheer number of ideas and themes show the diverse range of skills that each student has obtained while studying at the University of Sunderland.
Traditional techniques are mixed with new innovative digital ones with many students exploring the wide range of opportunities that there is on offer. Each student will demonstrate growth and learning within their practice of glass and ceramics, having found inspiration from the simplest of ideas which then grow into energetic, striking and thoughtful pieces.
Each passionate student has not only made a range of stunning final pieces, but they have overcome struggles, accomplished adversities and grown not only in their skills as an artist, designer or maker but as a person.
To see behind the scenes content and process photos, check out the Dry Run Instagram page: @uos_glass_ceramics_dry_run