Flowers for Christmas: wreaths and candle holders
Buy tickets
With Gateshead learningSkills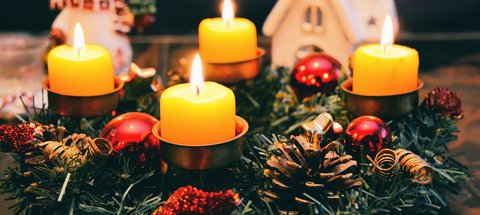 Time
10.30am-4pm
Price
£18.25 (additional £15 for materials payable to the tutor on the day).
Booking
Book online here
Create a beautiful candle arrangement and a wreath to enjoy during the festive period. Use seasonal foliage, ribbons and embellishments to create two beautiful bespoke decorations. All materials will be available to purchase on the day for £15. In addition, there's the option to bring along any trinkets, dishes or bowls that you'd like to incorporate into your decoration.
This course is led by Jan Gray – florist from the renowned Lily Starbrights.
Please bring a packed lunch.

Suitable for ages 14+

This class is run by Gateshead learningSkills.