KS2, Local History, History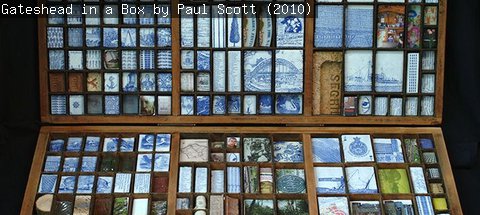 Charge: £90
Workshop Duration: 1 hr 30 mins
This workshop is based on Gateshead in a Box an artwork by Paul Scott. It explores local history and considers how where we live affects our identity.
Gateshead in a Box was commissioned by the Shipley reflecting Gateshead's past, present and future. It is created from over 100 images that have been amassed through Paul's independent research and consultation with local communities.

Why not stay the whole day and explore the rest of the Shipley Art Gallery self-led?