In partnership with the WEA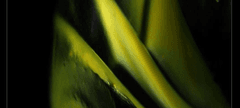 Time
10am - 1pm
Location
Shipley Art Gallery
Price
£78
If you receive certain benefits you may be entitled to a free course.
How long
4 sessions
Booking
Reference: C2528038

Book today: enrolonline.wea.org.uk
Tel.0300 303 3464
Photography is quickly becoming a recognised medium to help relieve the stresses and boredom of everyday life.
Come and join Damien our vastly experienced tutor in Photography and in particular Digital Photography in the perfect surroundings of Shipley Art Gallery.
No Experience is necessary, just bring along your phone or use one of our devices to expand your knowledge of this superb Art Form.