An evening of music, food & ceramics at the Shipley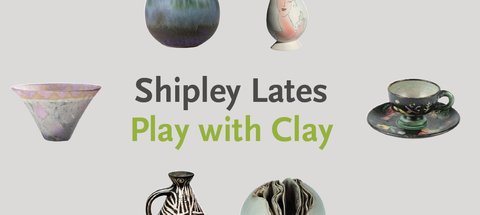 Time
5.30pm - 10pm
Price
£10 per person
Booking essential
Book

Join us for an evening of music, food and ceramics to celebrate 100 years of the Shipley Art Gallery.

What's involved?
Try your hand at a range of Ceramic techniques with artists from Bensham Grove Pottery
Make wafer-thin embossed and impressed porcelain paper clay with Julia Proud & Cassie Kasjefko
Create your own clay relief panel using modelling and carving techniques with professional artist Lisa Delarny
'Meet the Artist' Q&A session with artist Christine Constant
Decorate your own clay tile or dish using oxide mono-printed transfers with Mandy Mosley
Hourly tours and introductions to the Henry Rothschild collection.
In the Shipley Garden…
Please note this event is suitable for adults and children (if accompanied by an adult).
Although you will be able to take part in each activity throughout the evening, due to capacity each activity will have a time allocated sign up sheet so please make sure you sign up for each activity when you arrive.