Starlight: A Winter's Storytelling Show with music by Ken Patterson
Buy tickets
For children aged 2-6 years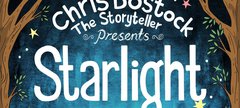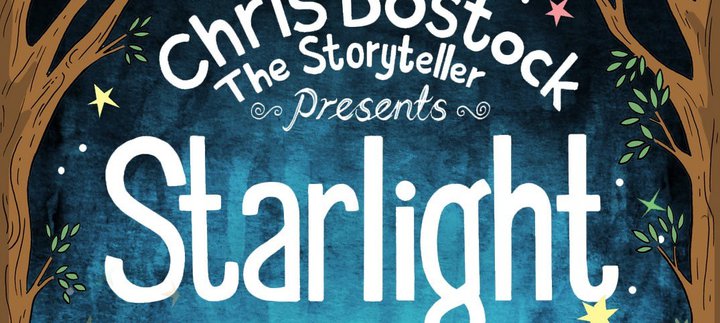 Time
1.30-2.30pm
Price
£5 per child (free for accompanying adults)
Booking
Pre-book online here
We expect this event to sell out. Pre-booking in advance is highly recommended.
Starlight is a gentle story specially created for children between 2 and 6 and their families.
Hearthside Tales bring you Starlight - Storytelling and Music from local favorites Chris Bostock The Storyteller and Ken Patterson The Musician, the team who brought you The Snow Bear and The Singing Wind and Tales for the Turning Year.

Starlight is the story of little possum, who went outside one night and saw bright stars shining in the sky. He collected some starlight to take home. The next day his mother was ill and little possum had to find his own food. He was afraid , but his mother told him how brave and clever he was…and so his great journey began. He met other animals along the way, who taught him all about friendship and family. He also discovered lots of things about science and nature. Lost in the dark he had to find his way home by starlight. Starlight is told with the use of simple props, a handkerchief and live music.