Online exhibition: Dry Run 2020
A virtual exhibition of work from Sunderland University second year students on the glass and ceramics course. Please note this exhibition is online only and not in the gallery.
Dry Run 2020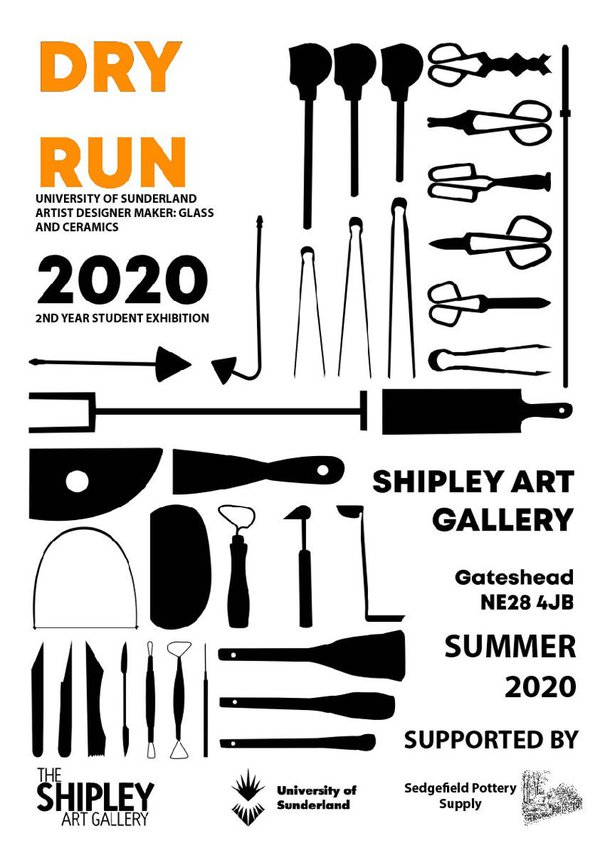 The Glass and Ceramics Department has a very special position among schools teaching glass and ceramics in the UK and Europe. It is the largest department in UK with an extraordinarily high level of equipment. Throughout its 30 years of history, staff, BA, MA, PHD students and visiting artists from abroad have focused upon the development of glass and ceramics as an art form. This has positioned the University of Sunderland as one of the most significant providers of glass and ceramics education, training and research in the UK. Many of the graduates associated with glass and ceramic studies are now significant artists, designers and tutors across the globe including Europe, Australia, the United States, having gained a reputation in their subject at a national and international level.
Dry Run, our annual exhibition of the University of Sunderland 2nd year BA(Hons) students studying on the Artist Designer Maker: Glass and Ceramics course is celebrating its 21st year. The show will introduce the works of 14 emerging U.K. and international artists for the first time, and is always celebrated by the public and featured in the media. Although most of the participants are at beginning of their careers, their work already demonstrates a high level of professionalism. The diverse range of ideas and conceptions are based on their ability to use glass and ceramics as a material in service of original artistic expression and a high standard of craft execution. We teach the skills to enable students to reach their aspirations for making. Not only do the diverse range of ideas and conceptions demonstrate their abilities to skillfully use glass and ceramics, they also make great use of modern methodology including digital crafts and drawing. The exhibition represents the ideal opportunity for the students to present their work in a professional and contemporary cultural environment. This year the exhibited work is unique and exceptional in many ways. Covid-19 has had a huge impact on education throughout the world. Our students, whom are passionate about glass and ceramics, were not able to access vital equipment and materials for a large proportion of this term. This has not diminished their wish to make innovative work and in essence, express creative thought. I commend the students for their resourcefulness and determination, creating unique and thought provoking work in the most difficult of circumstances. They are a credit to our department and the University of Sunderland.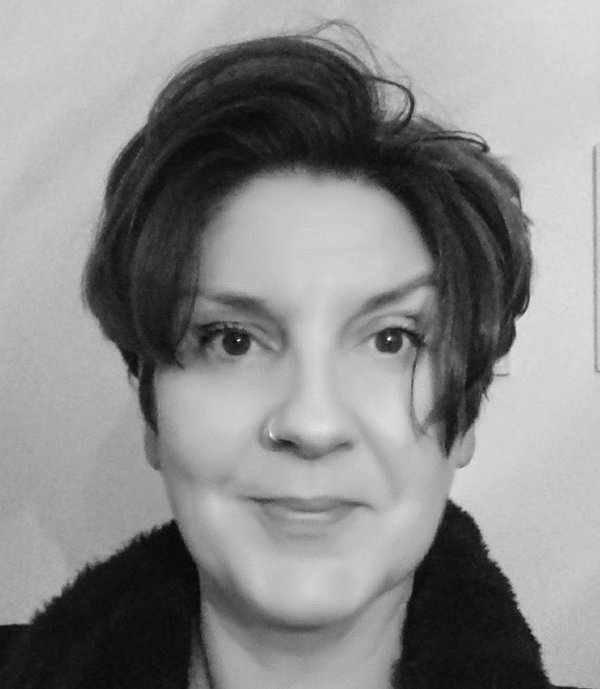 Rachelle Harrigan
I am inspired by the natural world, by the things I see and hear in the park or on the beach. To display these inspirations, I like to keep my work fluid; the finished piece if successful will tell the story of its creation.
My philosophy is that 'it's just pots'. Pots being the catch all phrase for any ceramic piece. Things go wrong, ideas fail and 'pots' break. I like to keep things in perspective and not get too bogged down by the mistakes and fails. Working with clay teaches patience. I create my art as an outlet for stress, as an emotional pressure valve. Even when it goes wrong there is a release.
My work is very tactile in appearance and I want you, the viewer to think about how you would, were you allowed to, handle the piece. Would you hold it with reverence, delicately turning it in your hands to feel the surface completely and understand it from all angles? Or would you lift it as you would a tin of beans, testing the weight, turn it once or twice and then replace it with thought of it already leaving your head? Would holding it give you a greater understanding to its creation, or would you simply be fulfilling a childish need to touch?
I am influenced by the work of Hans Coper; simple, beautiful and highly tactile pieces. The work and methods of Jonathan Keep, complex 3D printed ceramics has converted me from a proud technophobe to an interested explorer and by the work of Theresa Poulton whose vivid giant canvases tell a story as well as brighten a space.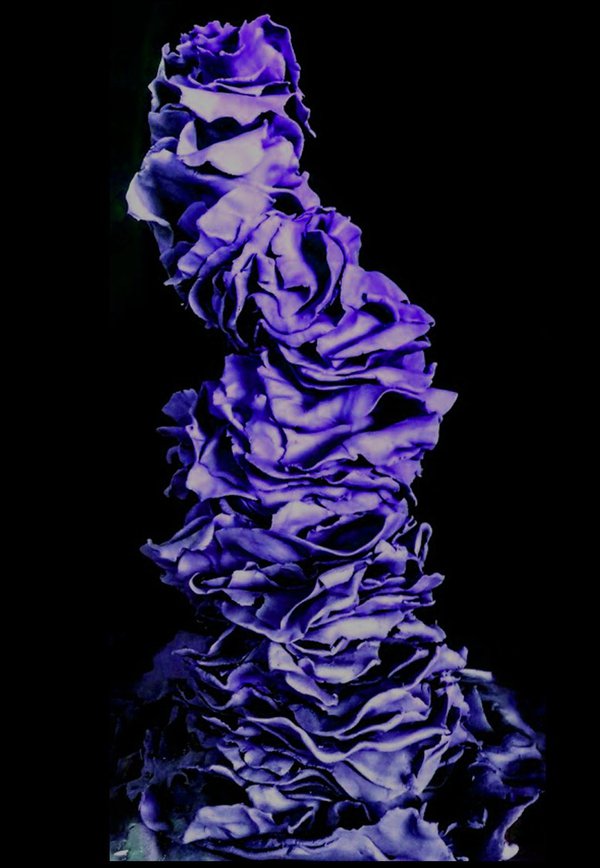 Are you Happy?
30cm, white earthenware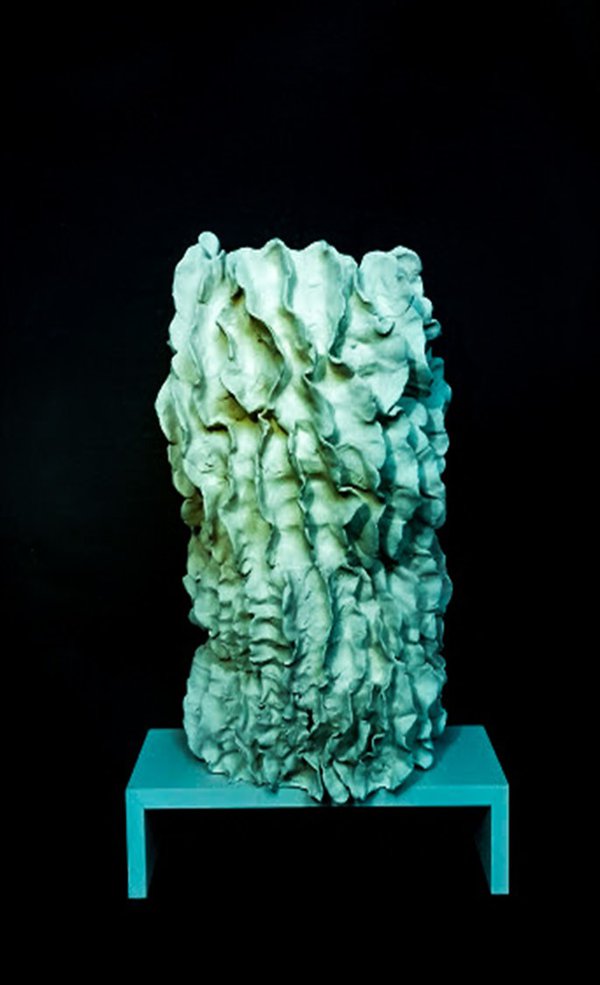 I'm Happy
40cm, white earthenware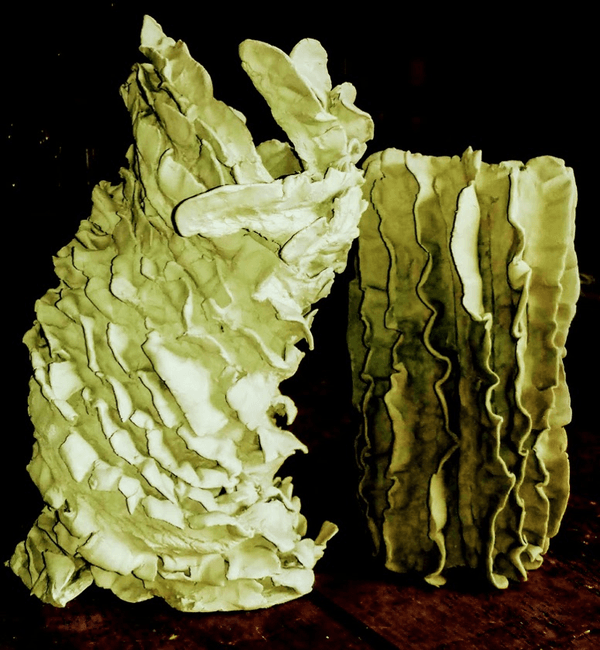 Happy Talking
25cm & 22cm, white earthenware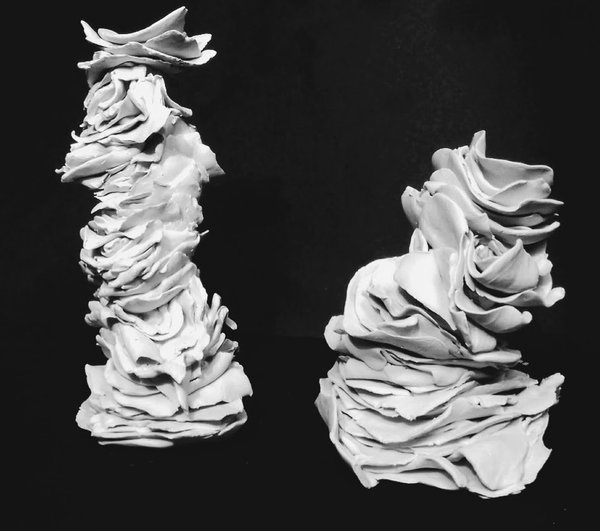 We're not Happy
15cm & 12cm, white earthenware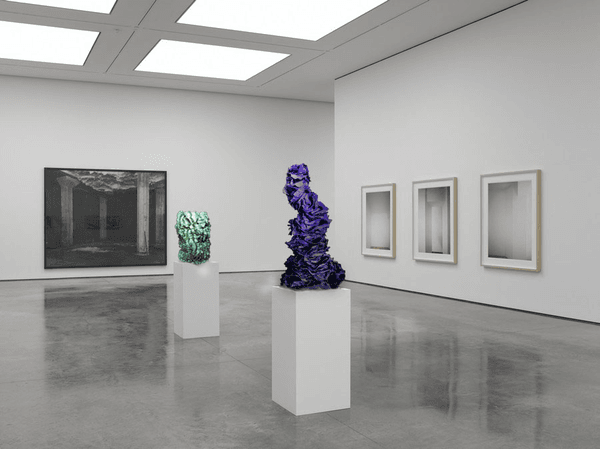 Photoshopped pieces in gallery setting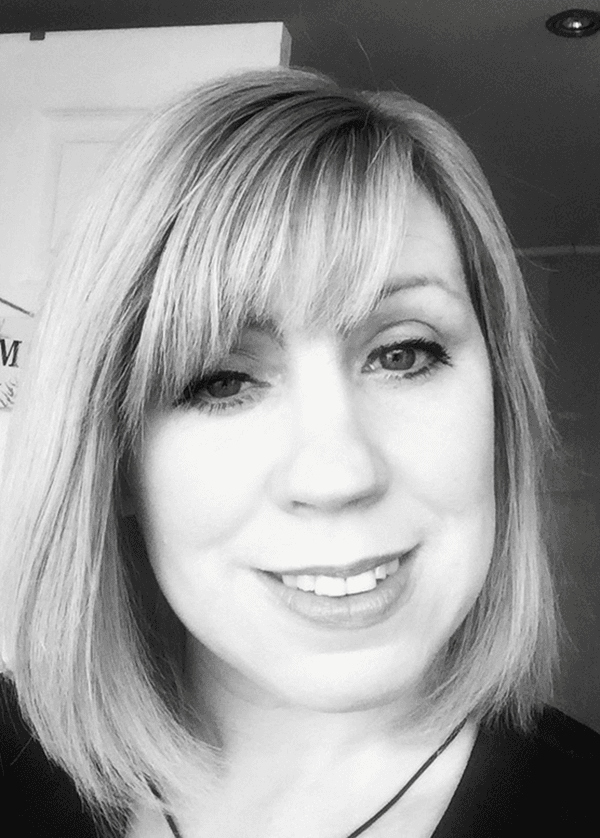 Claire Finlay
Claire Finlay is a ceramic and multi-medium artist who has a passion for colour and pattern, pushing boundaries in all her work with experimental decoration. Patterns in the environment are all around us offering visual clues to an underlying order.
Creating handmade work, Claire is inspired by memories and social challenges.
Influenced by artists such as Gillian Lowndes for her multi medium sculptures and Hans Coper with his sculptural work and experimental firing techniques, Claire uses her own research into alternative firing to complete her work.
Claire has made and sold various craft items online and at fairs; she has also run creative craft workshops for many years. Claire likes to push boundaries in her work and she gains a great sense of personal satisfaction upon the achievement of the completion of a new art piece.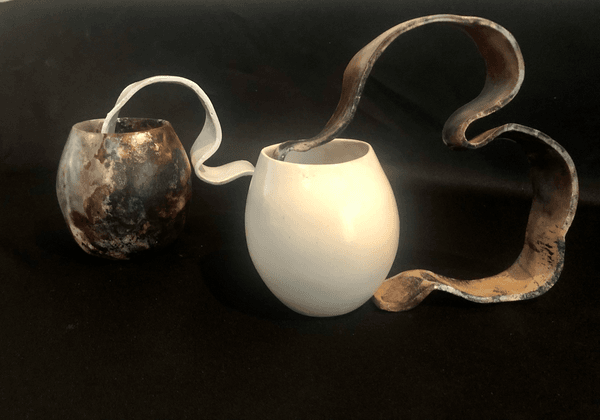 Earthenware Ceramics
Barrel Fired, 20 x 21 x 8cm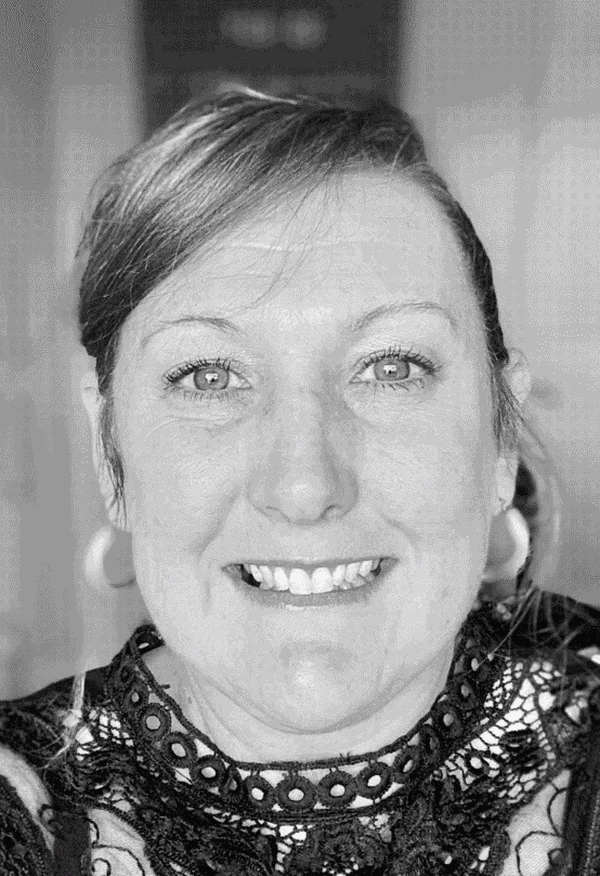 Paula Wallace
I am a mixed media Artist that likes to use found and recycled things. I like to incorporate beauty, diversity, culture, surroundings, paintings, and photography, with different media and the use of modernity. Through research and interest arise to new ideas and thinking.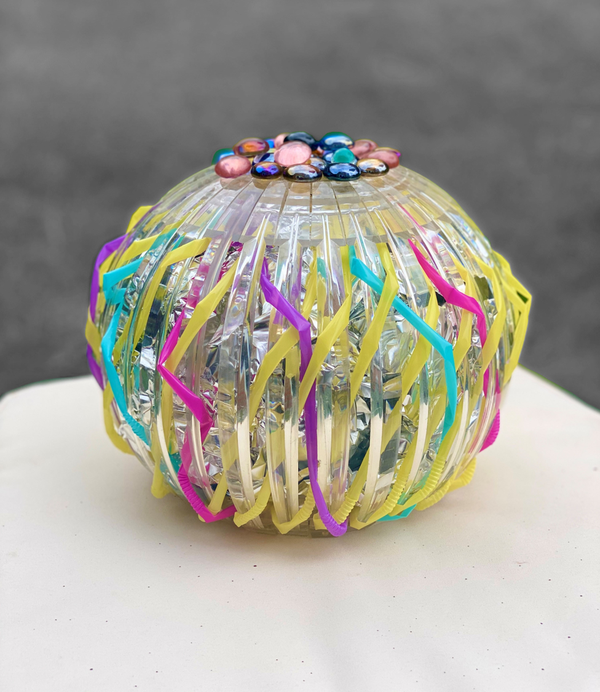 Recycled plastic hamster ball, Plastic straws, Foil and Glass beads
17 x 23 x 23cm [University Planned materials: Glass]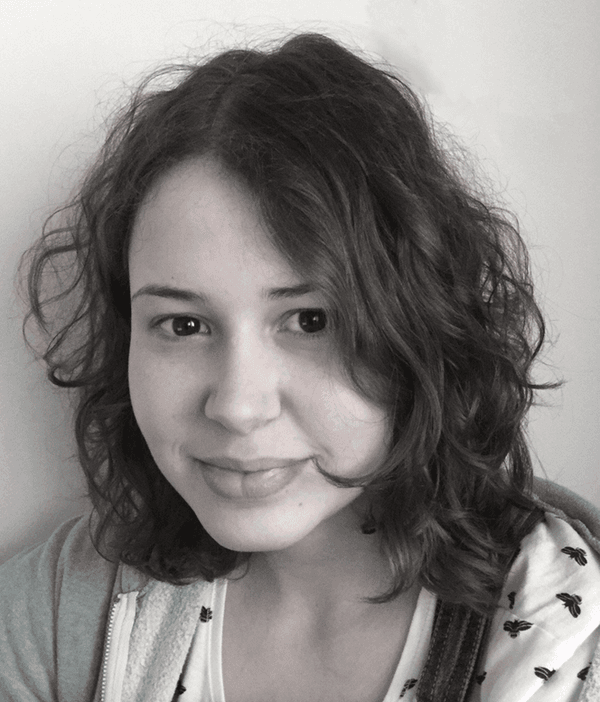 Emily Earps
Emily, a ceramic based artist, creates her forms and vessels as a therapeutic way to bring joy into her own life as well as spread it to others. A believer that art is capable of healing the soul, Emily feels a piece is only complete when it brings a peaceful satisfaction. There are often organic under tones in many of her pieces, whether in the forms they take or the colours and textures of the glazes used. Though most of her past work is created using traditional hand building techniques, more recently she has begun to make great strides into thrown vessels. Influenced by artist such as Barbara Hemsworth, Louise Hibbert and Hideaki Miyamura, Emily's preferred medium is clay as it allows her a more hands on experience that leaves her with a deeper connection with the finished pieces.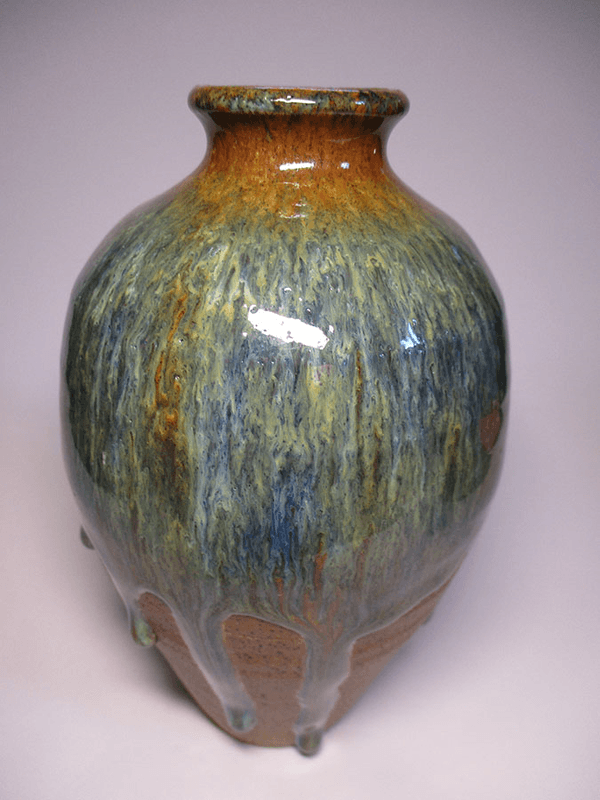 Ceramics Stoneware Vase
16.5 x 9.5 x 9.5cm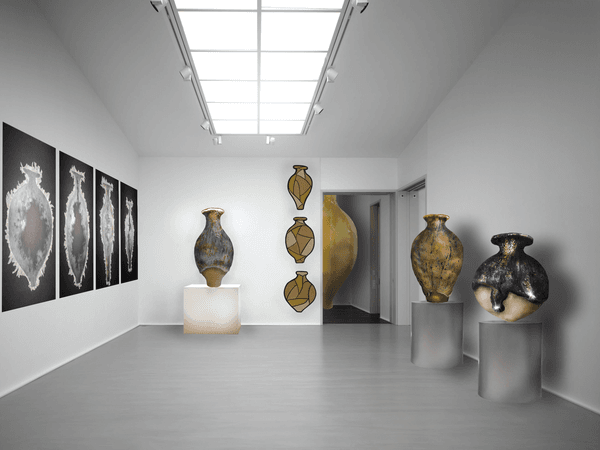 Photoshopped images of theoretical pieces in a gallery setting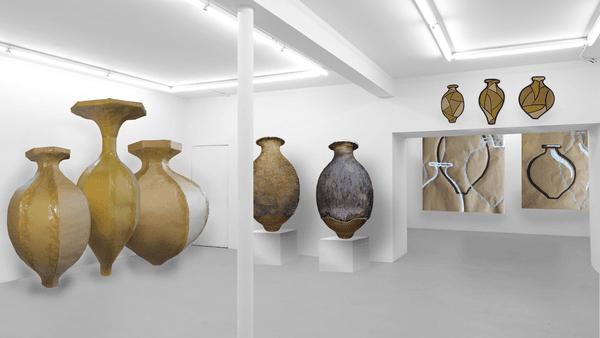 Photoshopped images of theoretical pieces in a gallery setting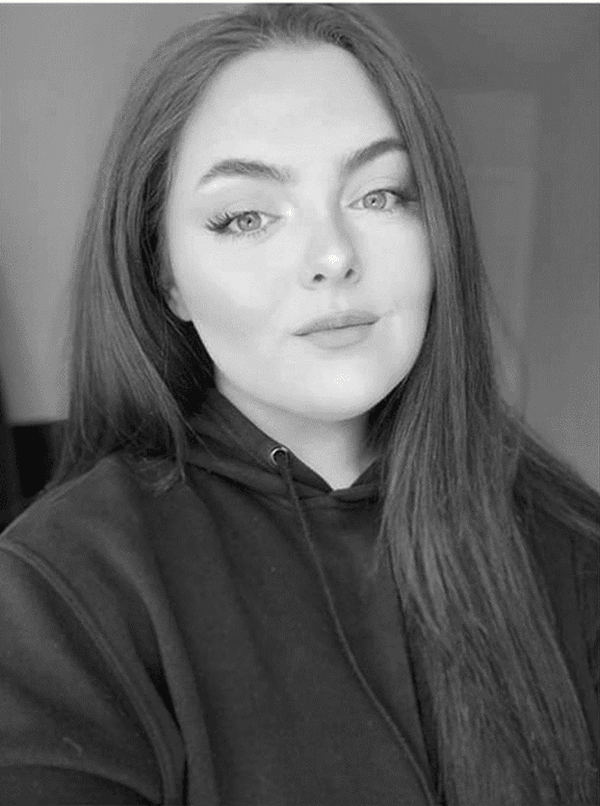 Lauren Robson
Capturing light and shapes is important to me. I use glass to distort and porcelain to capture the light. I am a glass and ceramic artist which has led me to explore a range of techniques and media platforms. My passion and inspiration for my work is to make a difference. I take my time during the preparation of my art by breaking down the brief when I get it, to gather a full understanding of what the customer/client is asking. When I understand this, I usually get an initial idea, and this is the core of my mind map, as I brainstorm other ideas and outcomes researching into artists and highlighting the use of which materials will be used.
I want to create art to give people a safe place in which they can escape.
I have a small, close family and an autistic younger brother. He has taught me a lot and has inspired me to learn more about disabilities and highlight that disabled does not mean unable! Sensory interaction such as light and colour are things which we get our attention stolen by people of all ages and abilities. This inspiration results in my work being interactive, bright and fun.
I take pride and time in my work. When my work is going well, I feel a sense of joy and accomplishment, I know this as I begin to slow down and evaluate my work less until it's for the final time knowing I have done everything I can to make sure it is the best it can be. I like to create a relationship and convey a peaceful, powerful message in a fun playful way as well as reflect my own bubbly outgoing personality as I feel art is the only way which I can really express myself.
I have gathered this confidence through many years of creating art but also with help from my influencers; Wassily Kandinsky, Jackson Pollock and Gustav Klimt. These artists have given me the ability to balance meaningful and fun, just like themselves do. Throughout the years of designing and creating, it has given me a vision and a philosophy, that is, to give everyone a sense of freedom to be who they are and anything they think can be right.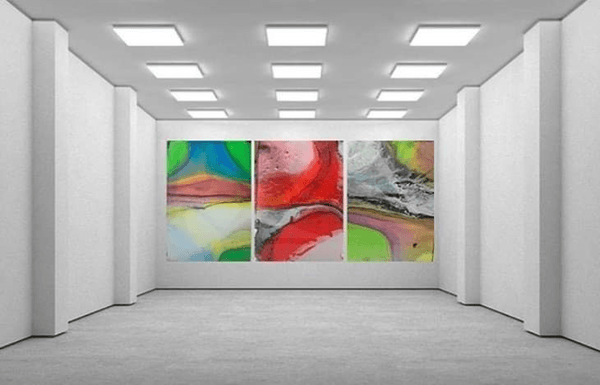 Acrylic paint on sheets of glass photoshopped into a gallery setting
5 x 3 cm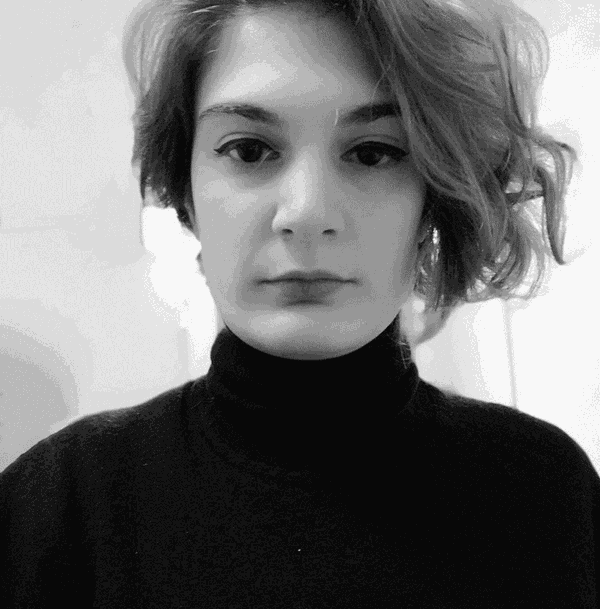 Margarita Landou
When I was introduced to clay I was in a dark place. During those years I lost my confidence and my voice. This combined with other things that happened, led in me losing control and making one wrong choice after the other. Hand building lessons were suggested to me by a friend, who thought it could lift me up. After my first contact with clay I wanted to learn more. An online search lead me on a road to Glasgow. There for a year I took part in many different workshops. All the work I made was used to create a portfolio, which I used the next year to apply to the University of Sunderland for a B.A in Glass and Ceramics, in which I am currently a student. In the beginning I used clay to escape my reality but in the end it gave me the strength to face it. It gave me back some of my confidence, a new passion and hope that I can reinvent myself, doing something I love.
I make ceramic coiled vessels with sculptural properties and figures. I usually don't work with colour. I prefer the natural look of a high fired piece without any glazing. I usually decorate my pots with patterns by scratching their surface with a sharp tool. Some artist I draw inspiration from is Tim Burton and Chad McCail. My work consists of fantastical creatures and objects . The reason why I choose this style is because I feel like it gives me freedom to tell small sci-fi and horror stories with my art. Also I get to experiment with different shapes and distorted figures that wouldn't be able to do if my figures were based on reality. A good example of my work would be a large 'hunted' vessel I made. I threw a tall narrow shape on the wheel. Then I carved screaming faces on the surface of the vessel that look like they are trying to escape out of it. Its been high fired with no glaze.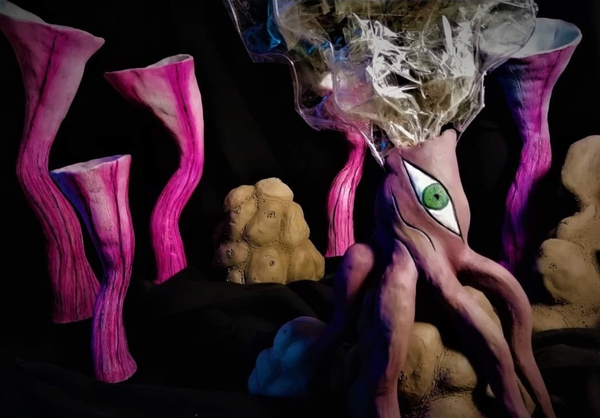 Sea of Mushrooms and Gentle Creatures
Stoneware, Acrylic and Marker Pen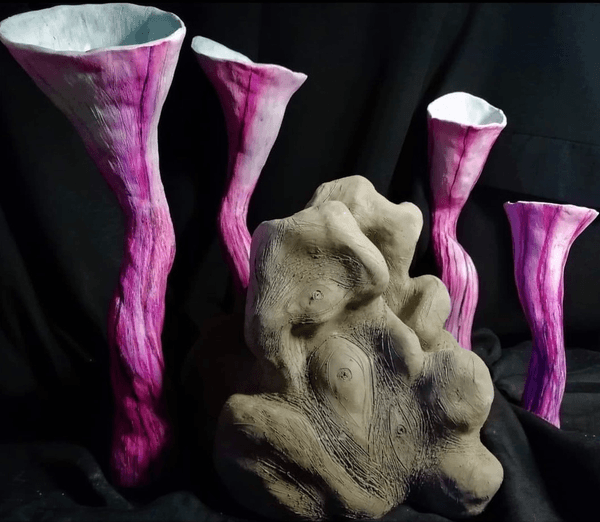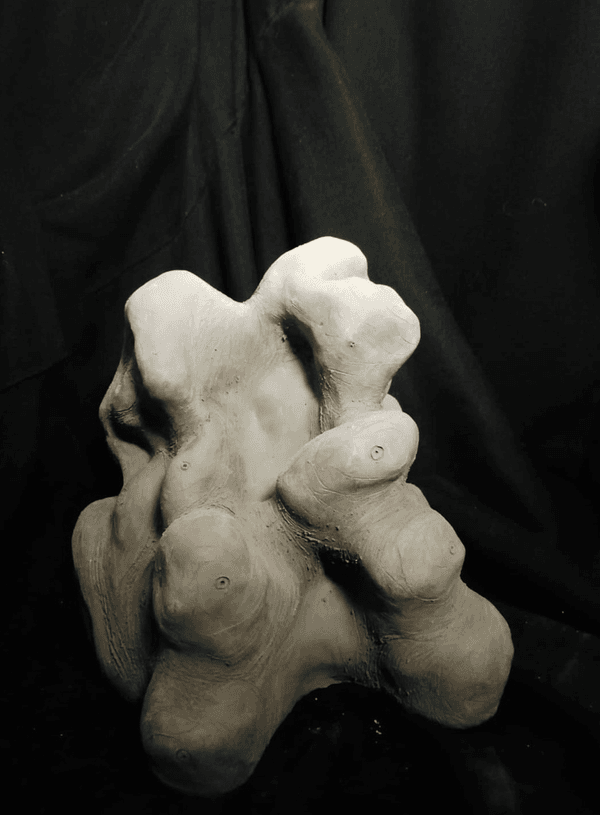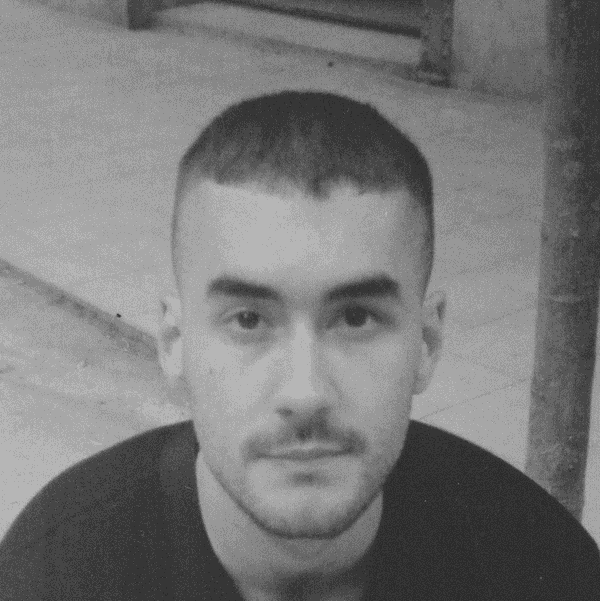 Joshua Williamson
I am a digital artist expressing myself in the medium of ceramics. My work comprises most recently of objects created in virtual reality software then translated through FDM 3d printing and then casting into ceramic works. The exploration of the six axis of control the latest generation of virtual reality is of particular interest to me as traditional CAD software I felt had too big a disconnect with the work I want to create. I believe ceramics to be an emotional craft and ability to create physically - digitally is rewarding to say the least.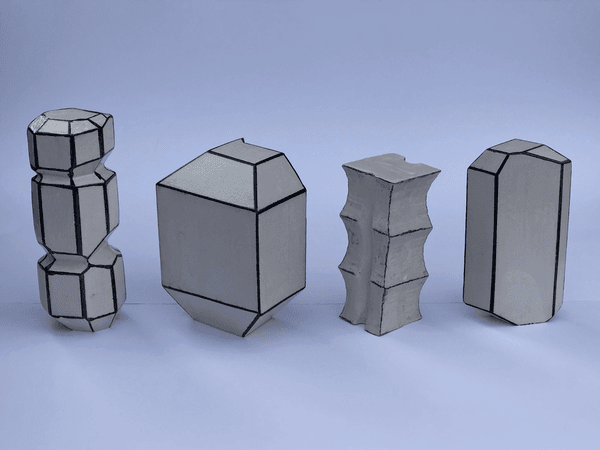 The Six Axis of freedom
White Stoneware Slip Cast Forms, 6 x 3 inches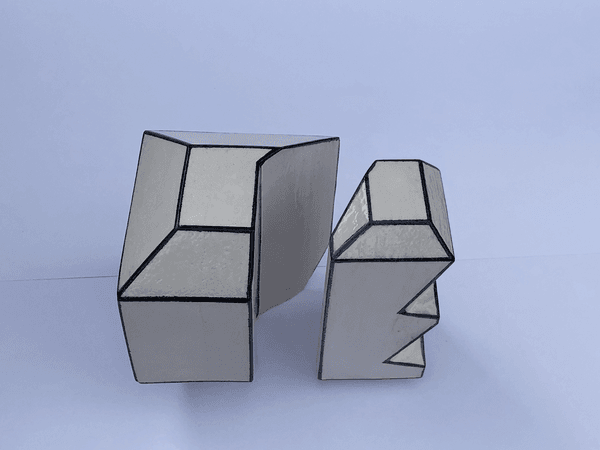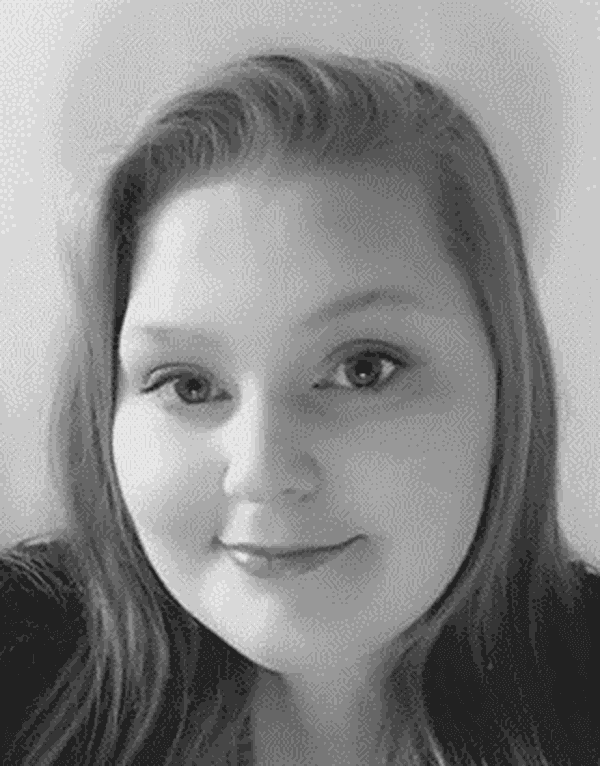 Faith Henderson
I am an artist because creating is what makes me happy and I have always set out to do what brings me joy. When I create art, I love to see the whole process unfold going step by step starting with a simple sketch to a beautiful work of art. The inspiration for my work is mainly form, texture and pattern. Through my work, I want to investigate the different ways this can be used to express the emotion of a piece. The thing I like best about what I do is it gives me the opportunity to express myself whilst I develop and gain knowledge on my process, which then enables me to progress my practice. My recent work looks at the characteristics of people and the way that represents the animalistic nature of humans this then portrays that in a way that conveys the emotion and story through sculpture. I got into this project of work, as I have always loved the idea of Totemism and the relationship it has with a person and their culture.
I take inspiration form Beth Cavener and her process. I find that through looking at Cavener's work I am constantly in awe of her skill for being able to capture an audience with her thought provoking work, but also showing her tremendous amount of skill and knowledge she has.
Ceramic is my preferred material as its versatility gives me a wide range of possibilities with form, scale and texture that let my design and idea run wild, allowing me to create polished, thought provoking, whimsical and expressive work. If I were going to describe my work, I would say it is stylistic, whimsical and expressive. When people look at my work, I would like them to think about where the idea came from, what thought provoked the work, also to think about how it is made, and the skill and knowledge it takes to produce the piece.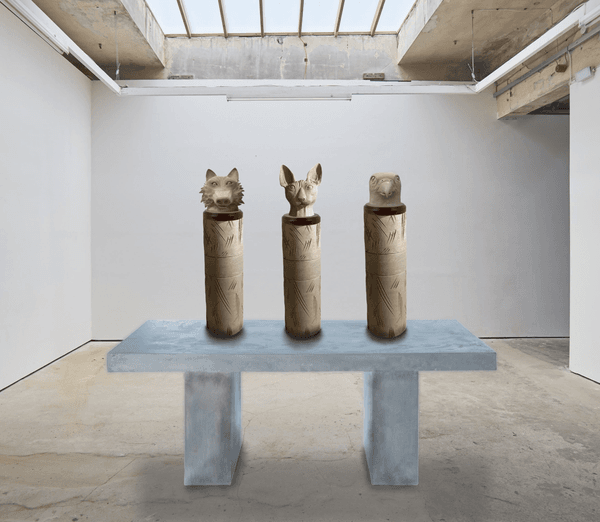 Stoneware Animals Heads and Carved Cylinders Combined in Photoshop
6.5 x 6.5 x 29 inches [University Planned Materials : Stoneware Ceramic Vessels With Wooden Based Lids]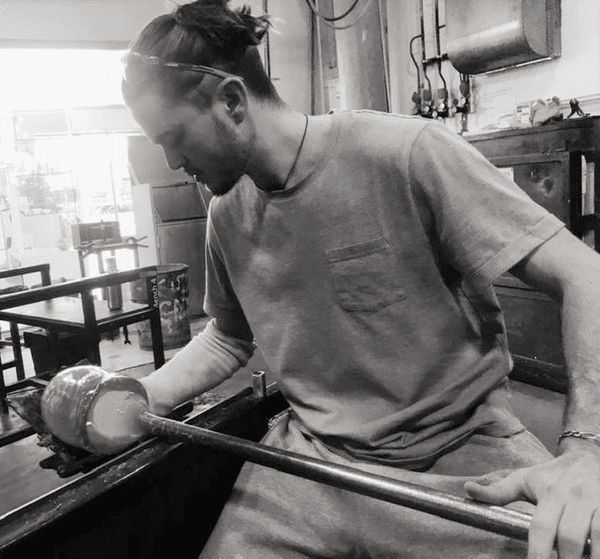 Sacha Delabre
Drawing inspiration from doing graffiti in the streets as a teenager, my creative process continued in my sketch books where I drew extravagant and playful shapes or objects. Most of the time they were things impossible to make, now I try to adapt them in the glass-blowing studio or on the potter's wheel.
The body of work that I'm working on at the moment is an introspection on our relationship to "functional" objects. I'd like to invite people to see with surprise every-day objects, like a child discovering a mug for the first time. I have a fascination for glass goblet-making, playing with distortion, scale and balance. By doing so, I challenge the functionality of the object, making them obsolete to the point of absurdity. I find this exploration of the absurd interesting, it invites the viewer to contemplate and brings a hint of humor to the piece, making it accessible for anyone. It also invites him/her to imagine another use or meaning for it.
Another aspect of my glass-work is the search for poetry in everyday objects.
My creations are in some way a reflection of my struggle to fit into the system and perhaps my wish to bend reality in order to extract poetry out of it. I'd like to encourage people to dream in these times which can seem harshly material.
Using the wine glass as a template, I am also addressing their social aspect. Throughout history, hand-blown glasses have been a sign of wealth and upright dignity. By twisting them into impossible shapes, I question their dignity, while giving each their own character, their own quizzical spirit.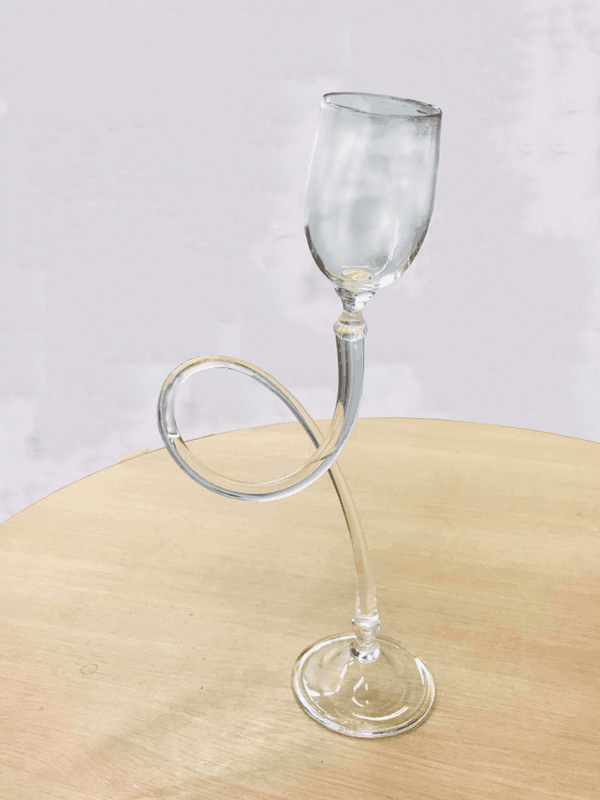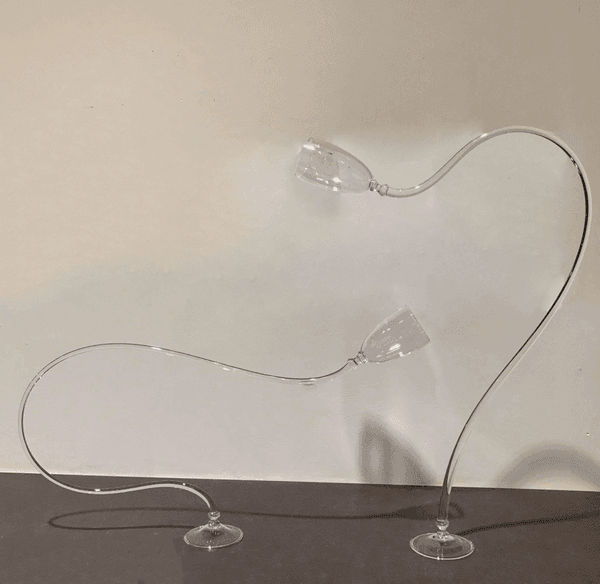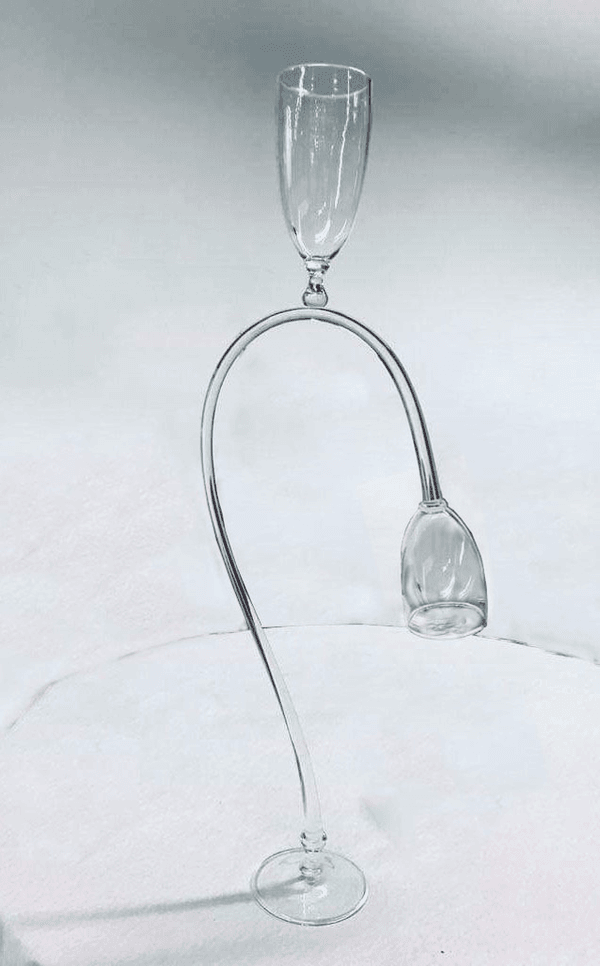 The world always seems brighter when you've just made something that wasn't there before."
– Neil Gaimen
Virtual displays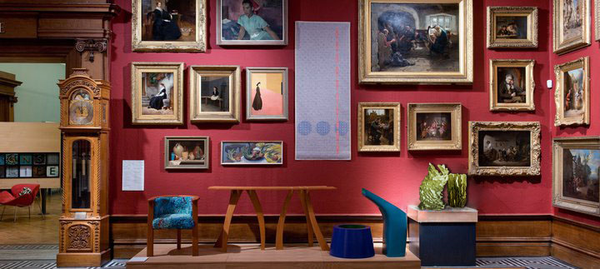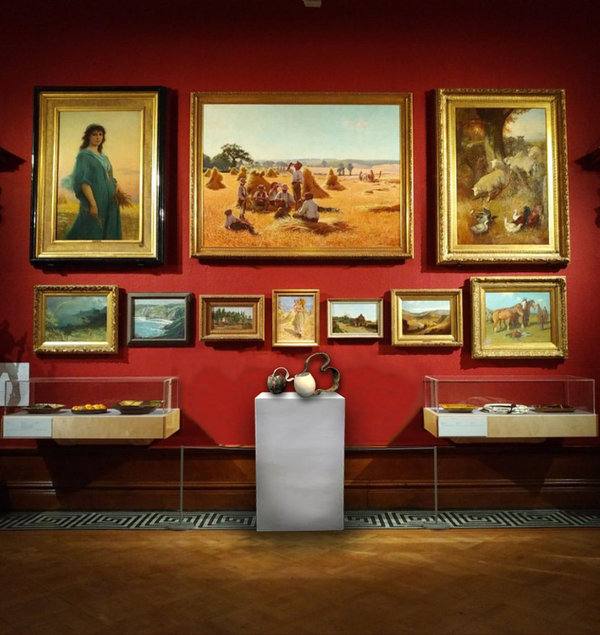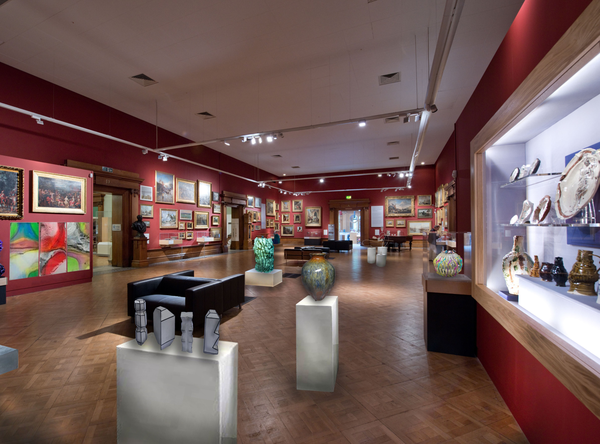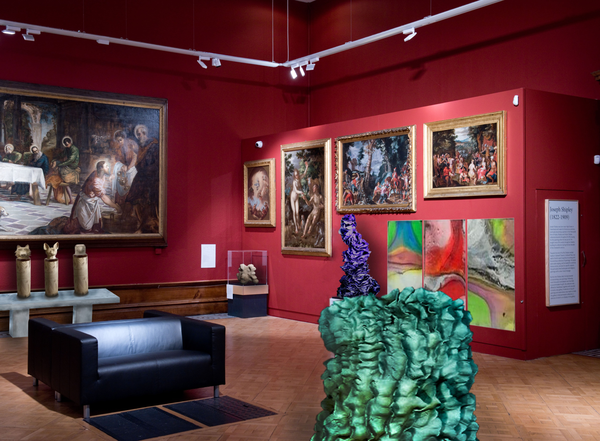 Acknowledgements
We, the second-year students of Glass and Ceramics would like to say a heartfelt thank you to the phenomenal staff.
Rob, Cate, Colin, Jeff, Tim, Mary and last but by no means least; Jim have been extremely supportive through-out the academic year, from having their brains picked on technical issues to squeezing out some time to help with practical problems.
Yes, this is their job, but we were never made to feel like we were intruding or asking stupid questions (although they probably roll their eyes in private).
As well as being helpful in the workshop, they were also fonts of knowledge via media. During the lockdown, the staff we always accessible and most definitely stepped up to the plate in very unusual times. Regular Zoom meetings, links to seminars and relevant artists were invaluable in keeping us, as a cohort on track.
Three cheers for the staff; Hip Hip etc.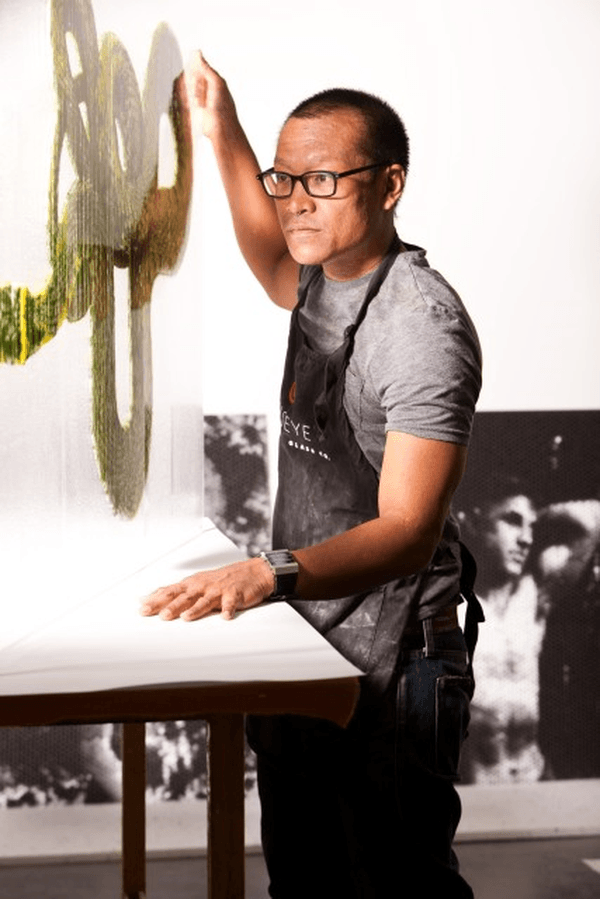 The end of the semester has us saying goodbye and good luck to the whirlwind that is Jeff. If we have half the energy, drive and enthusiasm for our practice as Jeff does for his practice and teaching; we will do alright. An extra big thank you then, to Jeff, you leave a difficult gap to fill.