Laura Carlin: Ceramics
This is a historic exhibition. It is no longer available to visit and this page is only retained as a record of the previous event. For current and future exhibitions, visit our
What's On
page.
An exhibition from House of Illustration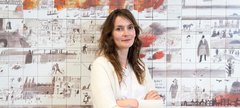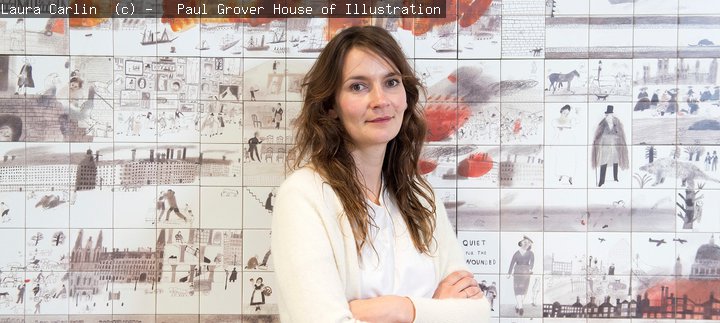 Until 19 January 2019 (historic exhibition)
"As soon as I found out that an illustrator's job was to tell stories through pictures, I wanted to be one."
Ceramics have been used since the earliest human civilisations to record stories and cultural beliefs for coming generations. The most well-known examples come from the ancient Greeks, who developed a distinctive artistic style to show military achievements, mythical stories, and religious scenes on vases and jugs.
Internationally acclaimed book illustrator Laura Carlin explores this link between ceramics and narrative by taking her illustration from paper to pottery. Using familiar forms such as figurines, plates and tiles, she shows that ceramics can, like books, be a powerful storytelling medium.
"My work with ceramics is self-taught. Yet there is freedom in not knowing the rules and, more importantly, it helps keep me looking and learning. This feeds back into my job as an illustrator. I am forced to look again and question my way of working."
Laura Carlin has won numerous awards for her work, including the V&A Illustration Award and the Biennial of Illustrations Bratislava Award in 2015. She illustrates a weekly column in the Financial Times and regularly contributes to Condé Nast Traveller, The New York Times, The Guardian and The New Statesman. Carlin's illustrated books are published by Phaidon, Walker Books and The Folio Society.
With thanks to Jo Cartwright.
Laura Carlin: Ceramics is a touring exhibition from House of Illustration.