// SOLD OUT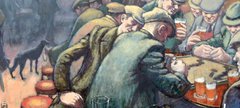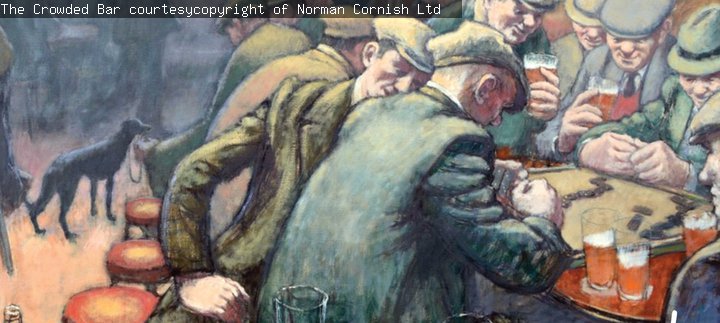 Please note this event has now sold out.
Time:
11am - 12pm
Price:
£4 (booking fee applies)
Booking:
Book online here
We're delighted to welcome Mike Thornton - son-in-law of Norman Cornish - to deliver this talk on one of the most celebrated British artists of the late 20th Century.
Revealing several previously unseen works, the talk covers some of the key moments in Cornish's career. As well as the sketches of County Durham mining life for which he is renowned, the talk will include Cornish's sketches for The Durham Mural (1963), revealing the story of relocating and conserving this largescale work. It also covers his time in Paris, and reveals images of his family home in Spennymoor which is being recreated at Beamish Museum.
To celebrate Cornish's centenary, this talk is accompanied by a new book: Behind the Scenes – The Norman Cornish Sketchbooks which includes a Foreword by Melvyn Bragg. Divided into four main themes - mining, observations of people, bar scenes and street scenes - it gives a fascinating insight into the artist's working methods and shows the development of sketches leading towards some of his most iconic paintings. Copies of the book will be available to purchase by cash at a special price of £25.