EYFS, KS1, KS2, KS3, KS4, KS5, colleges and universities, SEND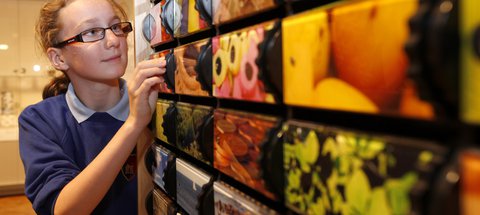 Self led visits are free.
A variety of schools and colleges enjoy the flexibility of making self-led visits. It's good to let us know in advance as we can advise on whats on and if the gallery is busy that day. In addition we can support you with pre-visit resources, spaces in the gallery to work and have a packed lunch and access clip boards.
Some groups add a self-led session to the gallery before or after a workshop allowing their learners freedom to explore the exhibitions and collections.
A class from the Dales School in Blyth (SEND) came for a short orientation visit, familiarising learners with the gallery, before a longer visit including a facilitated workshop.
"The children really enjoyed their visit and asked when they could come back."