Watercolour painting inspired by our still life displays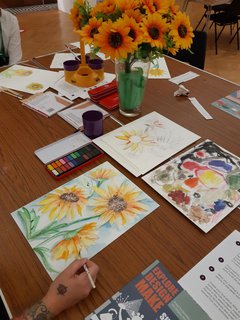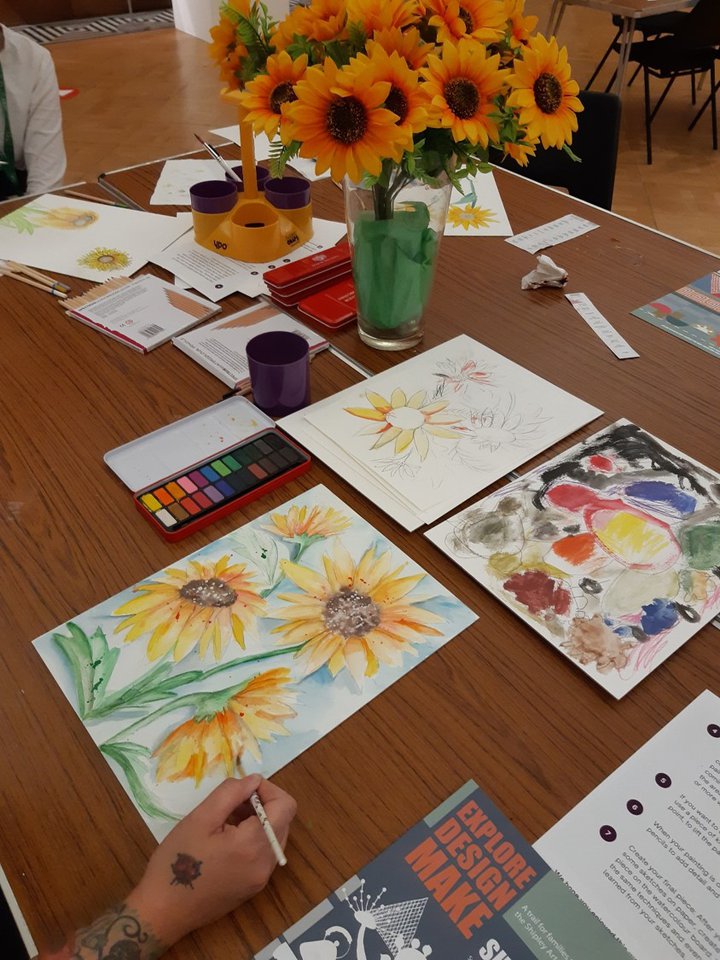 Time
10.30am - 12pm
or
1.30 - 3pm
Booking
Pre-booking essential.
Ticketing: You can book a table for your group, maximum 6 people per table. All attendees require a ticket, regardless of their age.
Price
£3 each (plus booking fee)
Age recommendation
Activity suitable for ages 4+. Adults encouraged to participate too!

Visit our still life exhibition, then have a go at painting your own masterpiece!

Flowers often feature in still life painting, so we'll provide some beautiful bouquets to inspire your creativity (these will be allergy-friendly artificial flowers). You're also invited to bring objects to add to your composition - treasured toys, family heirlooms and your favourite colour objects will help you to create a still life that's personal to you.

Using watercolours, you'll develop a loose and relaxed painting style, and experiment with blending colours. You'll experiment on watercolour paper, and then paint a final piece on watercolour board, to display at home.

Please note, this is not a taught class: our friendly staff will be on hand to offer tips; materials will be provided; and still life artwork will be on display to inspire you. The focus is on experimenting and getting creative under your own steam, rather than formal learning.