Discover more about the Shipley Art Gallery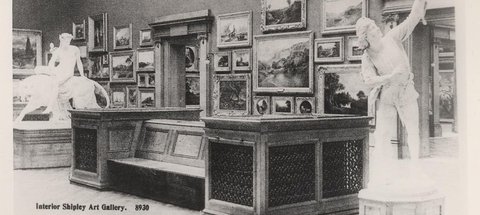 Time
2pm - 3pm
Price
£2 per person
Book
Join us for a talk about the Shipley Art Gallery's history and collections as well as a tour of the collection highlights.
Subjects include the building itself, Joseph Shipley and his collection, the Tintoretto, the design and craft collection and Henry Rothschild and his ceramics gift.
Talks and tours are delivered by John Thompson, former Director of Tyne & Wear Arcives & Museums. Previously, John was curator at Whitworth and City Art Gallery, Manchester and Director of Arts and Museums, Bradford.
Afterwards there will be the chance to look around the current exhibitions at your leisure.
The tour lasts approximately one hour. Lightweight, folding stools are available for anyone who would rather not stand.