A Gallery built in Wartime
A small display on how & why the Shipley was built during WWI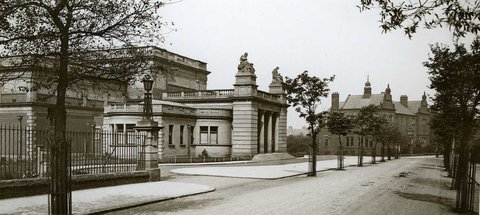 Location

Shipley Art Gallery Lounge
Open during Gallery hours
Free, donations welcome
Please note that the Shipley Lounge is sometimes used by community groups and may not always be accessible. Please call ahead to check availability on the day you plan to visit this display.
The Shipley Art Gallery is celebrating its centenary this year. One hundred years ago during November 1917, the doors opened to the public for the very first time.
This small display tells the story of how Gateshead's art gallery came about and why.
Come and discover life within the North East at the turn of the twentieth century. Find out what Gateshead was like during the First World War, and understand the circumstances which led to the Shipley's wartime creation.