Early Years, KS1, KS2 & SEN: Art & Design, Creativity, STEM, English, History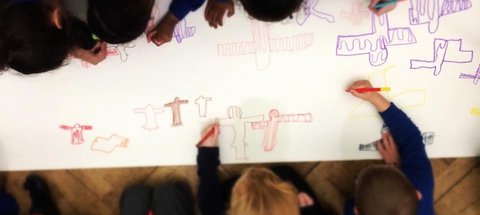 Charge: £90

Workshop Duration: 1 hour 30 minutes
Discover the crafted maquette of the Angel of the North, within 10 minutes journey from the iconic Angel of the North , nurseries and schools can combine a visit to the sculpture with a trip to the gallery. Pupils will compare and contrast the model of the Angel of the North with the monumental sculpture to help them understand more about the design process through discussion, drawing, games and model making.
Y2 teachers from Welbeck Academy described this session as 'perfectly pitched'.

Why not stay the whole day and explore the rest of the Shipley Art Gallery self-led?