Shipley Art Challenge
Weekly art challenges to be done from home, in collaboration with Gateshead Art Society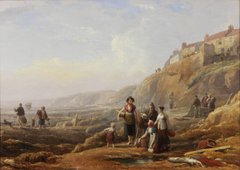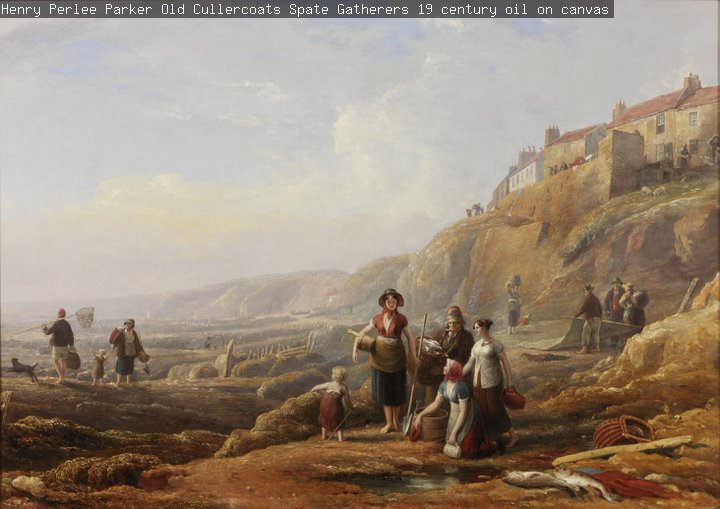 In collaboration with Gateshead Art Sociey, which has set up a new Self-Isolation Gallery, we will be posting a new art challenge each week inspired by the collection for you to complete at home.
The challenge will be posted here in the event, and on our Facebook, Twitter and Instagram using the hashtag #shipleyartchallenge.
Anyone can join in - adults, children, complete beginners or established artists. You can draw, paint or use whatever medium you want to.
You can send us your creations via social media (either commenting on the challenge post or via direct message) or by emailing benjamin.jones@twmuseums.org.uk.
---
Support us
As a charity we rely on donations and our closure, whilst necessary, has significantly impacted our income. If you are able, please help us through this difficult period by donating online or via text. Text TWAM 3 to give £3, TWAM 5 to give £5 or TWAM 10 to give £10 to 70085. Texts cost your donation plus one standard message rate. Thank you from everyone at the Shipley Art Gallery.
Week 14
Henry Perlee Parker (1795-1873) was born in Portsmouth and moved to Newcastle in 1815 after marrying his wife, Amy, and made a living as an artist through teaching drawing, painting window blinds and small paintings on tin.
By displaying his art in shop windows around Newcastle he started to be commissioned by wealthy landowners and industrialists.
He was soon able to move to a new home on Pilgrim Street and became one of the North East best known nineteenth century artists. He became known for his coastal scenes where fisherfolk and smugglers were a popular specialism.
This painting, 'Old Cullercoats, Spate Gatherers' shows Cullercoats fish wives, taking the catch from the local fishing boats known as cobles, and temporarily storing it in tidal pools to keep it fresh while they gathered the rest of their catch for the creels.
For this challenge can you paint a coastal scene? It can be a local beach, current or from the past. Perhaps it's your favourite beach in the North East.
Thank you to Marie Maher for sending us her painting of St Mary's Lighthouse!
---
Week 13
The painting by Ian R Macdonald, 'Friday Night Out', shows a young woman and a young man sat in a pub, gazing away from each other, possibly bored or in a familiar place.
The housing estate seen through the window of the pub is Easterside, in Glasgow. Greyish colours and dark outlines add to the gritty realism of the subject. The painting is similar in style to the Kitchen Sink School of the 1950s, who painted ordinary people in scenes of everyday life, an example of social realism.
Ian Macdonald was living in Middlesbrough at the time he painted this picture. As social spaces start reopening, where are you looking forward to visiting to meet your friends and family? Make a piece of art of this place.
---
Week 12
The painting 'Saltwell Tower' by Dennis Barrass shows Saltwell Park in full bloom. Painted in 1961, it shows the East side of the tower, with Pet Corner and what is now the Swedish Garden to the right, and to the left the area called South Park where the Boer War Memorial is.
At this time Saltwell Park Museum would still have been open showing works donated to the museum by Gateshead residents, such as glassware and ceramics, taxidermy, bird eggs, insects, minerals, fossils, and geology. The tower would not have been in a great state, meaning it was not long before the museum had to close.
The painting is very stylised, and it makes you wonder whether this was painted from life, or whether Barrass added detail to make it look more interesting. What do you think?
You may have seen some of the exhibits from the museum in an exhibition at the Shipley before we closed. We hope you will be able to enjoy seeing them again soon.
For this challenge, paint a place you go to, but add detail to imagine how it could look like. For example, what did Ravensworth Castle look like in its heyday?You could create an imaginary place if you want to.
---
Week 11
This week's painting is by John Wallace called 'Quayside, Newcastle upon Tyne, 1886'. John Wallace (1841-1905) was born in Ryton, now Gateshead, but County Durham in his time. Wallace left school and joined his father's business as an apprentice and became a journeyman joiner. By the age of 27, in 1871, he was a successful businessman with a family living in Heaton, Newcastle. However, after a period of recession that affected the building trade, he devoted himself to art, and by 1880 he was exhibiting his art in Newcastle and became a successful professional painter.
This painting is one of a collection of the North East in the TWAM collection by Wallace. Paintings include Prudhoe Castle, Ravensworth and several of the Quayside. The painting, and another named 'John Wallace, 'Newcastle Upon Tyne from the South West, 1884', show the Quayside about 30 years after the Great Fire of Newcastle and Gateshead, and only ten years after the opening of the Swing Bridge. Many of the buildings are still standing today, though directly to the left of the large brown building in the 1886 painting now stands the Tyne Bridge. For this challenge we would like to see artwork of a place that you visit that has changed over time or since you last visited. You could do a before and after.
---
Week 10
The annual Blaydon Races and Fair was a major event on Tyneside in the 19th and early 20th centuries. The attractions shown in this well-known and much loved painting (William Irving, 'The Blaydon Races - A Study from Life', oil on canvas, 1903) include a large open carriage pulled by a team of white horses, men demonstrating acrobatics or boxing, and a sweet stall.
The picture was painted by the Newcastle artist William Irving, who included many local characters in it. Towards the front of the picture, 'Gull Willie of Newburn' is being tricked by the card cheat, the 'Swalwell Cat'. Filled with boisterous activity and fascinating detail, the characters in the world famous Geordie anthem, 'The Blaydon Races' are brought to life in this unforgettable painting.
We are inviting you to choose a character from William Irving's painting, and dress up as the character and take a photo. Or you could recreate the whole painting using objects from around the house! The characters names can be found in the key.
William Irving, 'The Blaydon Races - A Study from Life', oil on canvas, 1903
William Irving, 'Key to the Blaydon Races', ink (black) and chalk (white) on paper (brown) & board,
---
Week 9
The paintings listed below are in the current exhibition at the Shipley 'Excess and the Everyday: Looking at Still Life from the 17th Century to the Present'.
Michelangelo di Campidoglio, 'Fruit, Flowers and Birds', oil on canvas, 1635-1665
Romek Arpad, 'Still Life', early 20C
Eva Carter, 'Yellow Marguerites' oil on canvas, 20th century
T. Voss, 'Flowers and Fruit Study', 1813

Still life has proved a popular subject in Western art since the 17th century. Historic still life paintings frequently pictured luxury items of the day in order to celebrate material pleasures such as food and wine, as well as to warn of the temporality of these pleasures and the brevity of human life. Since the late 19th century, artists and makers have generally used simpler still life arrangements as a way of demonstrating skill or for formal experimentation.
For this challenge create your own still life from objects, flora and food around your house.

---
Week 8
This 1910 painting by John Arthur Dees is called The Dog Daisy Field, Low Fell. It shows people picking flowers in the field, whilst behind them are buildings including a church. John Arthur Dees (1875-1959) was an amateur landscape, cattle and portrait painter. He was born in Newcastle and studied at the School of Art winning gold medals in 1895 and 1896. He decided on a career in commerce. He first exhibited at the Bewick club where he gained a reputation for his landscapes. Do you know where the field was in Low Fell and recognise any of the buildings in the background of the painting?
For this challenge we would like you to paint somewhere close to where you live that you like to visit to relax or exercise. It could be somewhere like Dog Daisy Field, or it could be somewhere private.
John Arthur Dees (1876-1959), 'The Dog Daisy Field, Low Fell, oil on canvas 1910
---
Week 7
The Shipley holds two nationally important ceramic collections, the Henry Rothschild Collection and the John Christian Collection. Both Henry Rothschild (1913-2009) and John Christian (1942-2016) were two of the most influential people in the collection of contemporary crafts, in particular pottery.
Rothschild was founder of the Primavera Gallery and the exhibitions he organised launched the careers of some of Britain's most important studio potters, whilst Christian was an expert in Pre-Raphaelite painting but also a renowned collector of ceramics.
The Shipley started collecting contemporary art and craft in the 1970's, and has built up one of the best collections outside London, including ceramics, wood, metal, glass, textiles and furniture.
'Still Life 1919' by Newcastle based artist Byron Eric Dawson shows an array of pots with different sizes, shapes and colours. What pots and vases do you have around your house that you could paint or photograph? Use bright colours and different shapes and sizes.
Byron Eric Dawson (1896 – 1968), 'Still Life 1919', oil on canvas
---
Week 6
The work by Sheila Mackie called 'The Red Handkerchief' was painted in 1951. It shows a model sitting on a bed in a green dress and wearing brightly coloured headwear. Behind her on the top right is the corner of a painting or poster showing a zebra and an elephant, possibly in a zoo.
However, the headscarf, or handkerchief, is the main focus of the work, both in the painting with its bright red colour, matched by the models lipstick and in its title.
Sheila Mackie (1928-2010) was an English artist, illustrator and teacher from Consett, County Durham. She was born in Chester-le-Street, and studied art at King's College in Newcastle, now Newcastle University. She taught art at Consett Grammar School, where she was head of department from 1950, and also spent many months painting and working at Bertram Mills Circus. In later life she lived at Shotley Bridge where she painted in a caravan studio. She illustrated books including Julian Glover's Beowulf, Magnus Magnusson's book on the island of Lindisfarne, and books by naturalist David Bellamy.
For this weeks challenge, create a self-portrait of you in your favourite room wearing your favourite hat or headwear. Make the hat the focus of the work.
Sheila Mackie (1928-2010), 'The Red Handkerchief', oil on canvas, 1951.
---
Week 5
The painting by Ralph Hedley called 'Portrait of Stephen Brownlow' or 'My Neighbour' (1892), shows Newcastle artist Stephen Brownlow mixing colours on his palette in his studio in New Bridge Street, Newcastle. A model stands in the background, wrapped in a blanket. Regarded as one of the major artists of the Cullercoats Artists' Colony, Stephen Brownlow (1828-1896), was known for his landscapes, seascapes, animal studies, and figure scenes. Brownlow was trained as a boot-maker by his father in Byker and took evening classes at Newcastle's Government school of Art. In the 1880's, encouraged by the formation of the Bewick Club, he took a studio at 22 New Bridge St.
For this challenge we would love to see art created of and by your neighbour or friend, they could be your model. Which room or space in your house is yours or your neighbours creative place? Draw, paint or create art showing it.

---
Week 4
'Kitchen Table' by Ann Gillie was painted 1956 and shows what she had on her kitchen table when she made this artwork as a still life. The painting shows four onions, two lemons and an apple. The onions could have been picked that day from her allotment or garden, and two of them sit in a pan, possibly to be cooked later for a meal. What do you have on your kitchen table right now? Do you grow your own your fruit and vegetables? Do a quick sketch of or make a piece of art using the objects you have on the table.
---
Week 3
'Grandfather's Tale' by E.J. Davis shows a family gathering around to hear stories told by their grandfather.
Painted in the mid nineteenth century, the family look fairly well off, possibly part of the burgeoning middle classes as a result of the industrial revolution. Listening to their father or Grandfather tell stories from his childhood and working life.
For this challenge, paint your friends, family or neighbour. You can get them to sit for you, or draw from a photo, through your window, from your gardens or backyards; or, if you can, use the opportunity to have a chat over video call. This could be a quick sketch of the person, whilst they are moving around talking to you, or more detailed. Ask them to draw you.

---
Week 2
The two paintings, 'Apple Blossom' by Roger Ashby and 'Summer Time' by Ralph Hedley show the start of Spring and the middle of Summer. We are just at the start of Spring. Create an artwork that shows how you are witnessing the start of Spring from your home or garden.
---
Week 1
The painting, 'The Chorus of Birds', by Jan van Kessel, features in the Saltwell Park Museum exhibition at the Shipley. It shows beautifully coloured birds and is a fine example of Jan van Kessel's small paintings on copper. The scene is intended to be decorative, and mixes European and non-European species together. The picture is one of a pair. Jan van Kessel worked in Antwerp and his paintings were extremely popular.
For the first Shipley art challenge, draw or paint any birds or animals you see out of your window or garden. If you have a pet, you could draw them instead.